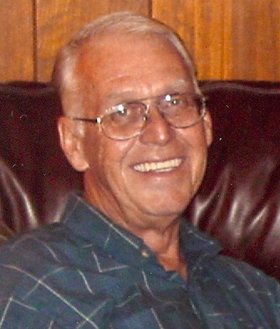 Paul Hawkins
unknown - June 22, 2013
It is with great sadness that the family of Paul Joseph Hawkins, 69, of Chittenango, announces that he passed away on Saturday morning, June 22, 2013.
He leaves behind his daughter Laurie Lennon (Robert) of Cornelius, North Carolina, his son Christopher (Linda) of Buffalo, his daughter Kimberly Welch (Jason) of Chittenango, and six grandchildren Tyler, Jack, Ethan, Collin, Abby, and Troy.
Paul was a man of strong faith and principle who passionately protected his own children and those in the New York state programs he served. His values of hard work and devotion to his children will live on through his growing family.
Paul was born on July 24, 1943. He grew up in Buffalo and joined the U.S. Air Force in 1960. He served for 10 years as a volunteer firefighter for Engine #34 in Buffalo and for nine years as a firefighter for the Port Everglades Fire Department in FL, where he was named fireman of the year in 1978 for saving another man's life. He returned to Upstate New York in 1980 and served for more than a decade as a fire inspector for New York state and then as director of buildings and grounds at the William George Agency in Freeville, N.Y., where he also served on the board of directors.
Paul's generous spirit, kind heart, and constant presence will be greatly missed. We love you Pop Pop!
For a guest book, please visit online: scheppfamily.com. Contributions may be made to the Wounded Warrior Project.