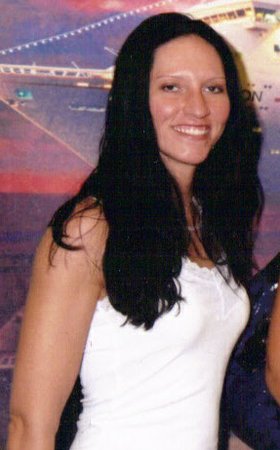 Jennifer Hamlin
unknown - June 23, 2013
Jennifer Marie Hamlin, 31, of North Syracuse, passed away Sunday, June 23, 2013, with her parents by her side.
She was a 2000 graduate of Coxsackie-Athens High School and received her Bachelors of Science Degree in Zoology from SUNY Oswego.
Jennifer was currently a professional pet groomer at Pet Express in Cicero.
She had a tender, genuine love for animals, riding her motorcycle, Charlie Brown and Harry Potter collectibles and most of all spending and enjoying precious time with her abundance of friends and family.
Jennifer was predeceased by her paternal grandparents, Raymond and Elizabeth Hamlin, Sr., maternal grandfather, Leslie Scharpe and uncle, David Scharpe.
Surviving to cherish her memory are her parents, Raymond and Sandra (Scharpe) Hamlin, sister, Rebecca Hamlin; maternal grandmother, Dorothy M. Scharpe; aunts and uncles, Sandra (Sherman) Wood III, William Hamlin and friend Ronald Bovie, Cyndy Hamlin, LuAnn (Charlie) Kroeger, Deborah Aritt, Brenda (Steve) Lynner; cousins, Samantha Wood and Sherman Wood IV, Justin Kroeger and Tara Kroeger, Elizabeth Aritt, Michael and Kate Lynner, Eric and Kaitlynn Lynner, Matthew Lynner, Nicholas Scharpe and Nathan Scharpe (Jennifer's Godchild); second cousin, Zoey Lynner; and her loving pet ferrets aka furry children, Delilah and Elenore.
Calling hours: 4-7 p.m. Wednesday, June 26, at the Maurer Funeral Home Moyers Corners, 3541 State Rt. 31, Baldwinsville, NY. Calling hours: 4-7 p.m. Friday, June 28, at W.C. Brady's & Sons Funeral Home, 97 Mansion Street, Coxsackie, NY.