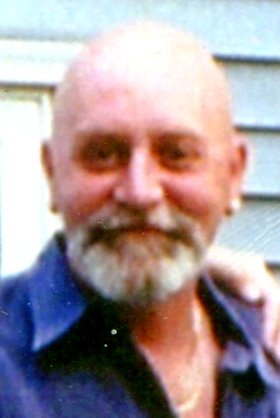 Michael O'Toole
unknown - June 18, 2013
Michael Patrick O'Toole, beloved son, loving father, loyal partner, cherished brother, devoted friend, natural golfer, master of the guitar, ultimate joke-teller, wise-cracker, salesman extraordinaire, Harley-dude, dog lover and all-around great guy died peacefully with loved ones by his side on June 18, 2013. He will be celebrated with smiles and fond memories for years to come. He was born July 3, 1957.
Michael enjoyed riding his Harley out for leisurely rides to RFH Hideaway with his loving girlfriend, Barbara; he took great pride in his son Bear's company and friendship; he relaxed at home with his dog(s) Mr. Plampers; he was a hit at many a family gathering with his guitar, making up songs on the spot, taking requests (such as "Blackbird," "Desperado" and "Youngblood"). He was known to eat sandwiches, baked goods and anything "kicked up a notch" or not nailed down … pausing occasionally to swipe any stray food from his signature mustache. He would ease into a crowd, sink into a seat and cross his legs with a telltale swing of his foot. Michael's company meant storytelling and quick wit. No one was quicker with funny one-liners.
Michael is a graduate of St. Margaret's and Liverpool High School. Years ago, he worked at New Process Gear and for the last 20 years, he was a successful sales representative for JGB Enterprises. Michael was in the process of earning his degree to be a drug and alcohol counselor.
The lives of many were graced by Michael's genuine charm. He will forever be in the hearts of his son, Michael O'Toole, daughter, Desiree, his girlfriend, Barbara Bonnette, his parents, William and Patricia O'Toole, siblings: Timothy O'Toole, Nancy Arnott, Maureen Zackowski, Ellen O'Toole, and Erin O'Toole, and several nieces, nephews and life-long friends.
Calling hours: from 5-7 p.m. Friday, June 21, at the Maurer Funeral Home, 300 Second St., Liverpool. Donations can be made to St. Joseph's Hospital in Michael's name as a warm thanks for the genuine care they gave Michael.