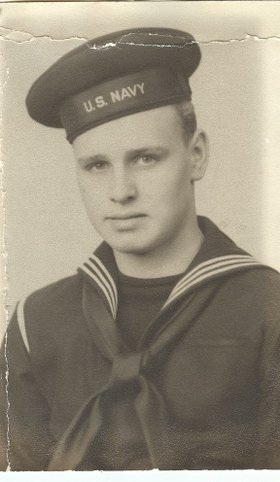 George J. Bozeat
unknown - June 18, 2013
George J. Bozeat, 88, passed away Tuesday, June 18, 2013, in St. Camillus Health & Rehabilitation Center. Born in Elbridge, George was a life resident of the Jordan-Elbridge area. He retired from the maintenance department at Jordan-Elbridge School District. He worked one time for H.G. Ceratt & Son Construction Co. George was a Navy veteran of W. W. II having served in the Pacific. He was predeceased in 1981 by his first wife Julia.
Surviving are his wife Juanita, son Frank "Jack" Bozeat, Bozeat obit- daughter Mary L. Halsey, two step-sons Richard and William Burke, brother Lester Bozeat, sister Barbara Colvin, five grandchildren and two great-grandchildren.
Private graveside services will be in Maple Grove Cemetery, Jordan. Contributions may be made to St. Camillus Health & Rehabilitation. The Bush Funeral Home of Elbridge has charge of arrangements.