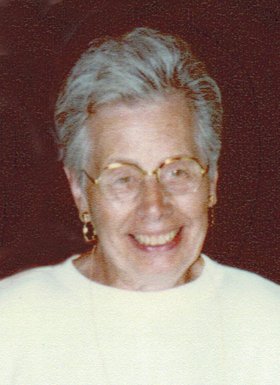 Eleanor Lurcock
unknown - June 15, 2013
Eleanor L. Potter Lurcock, 87, a life resident of Cicero, died at her home on Saturday, June 15, 2013. Born in Syracuse, April 23, 1926, she was a life time resident of Cicero who graduated in 1945 from North Syracuse High School. Eleanor worked for New York Telephone Co., North Syracuse High School, Potter Insurance Agency and served as Cicero Town Clerk from 1972 to 1977, then retiring from the town of Cicero in 1997.
Mrs. Lurcock was a former member of the Christian Science Churches of Boston and Syracuse, Queen of Guiding Star Triangles in 1947, 60+ year member of Centerville Chapter No 185, Order of the Eastern Star, 60+ year member and past officer of Cicero Volunteer Fire Department Auxiliary, former member and past officer of Cicero Women's Bowling League, member of Cicero and North Onondaga Republican Clubs, member of Cicero Cemetery Association and a charter member of the Cicero Historical Society.
An active family genealogist, Mrs. Lurcock was a direct descendent of Samuel Hart (of Hart Pottery) and Stephen Hopkins (of May Flower). She was predeceased by her husband of 20 years, Frank P. "Bud" Lurcock, Jr. in 1970; her parents, Edward Josiah, in 1956, and Arlene Marie Willenbrock Potter, in 1988; a brother Robert Nathaniel, in 2004, and his wife, Harriet Case Potter, in 2006; and a son, Wayne Lurcock in 2011.
Surviving are her son, Robert (Penny) Lurcock of Cicero; daughter-in-law, Susan Lurcock of South Daytona, FL; grandchildren, Carrie Lynn (Anthony) Uflig of Port Orange, FL and Jason Tanner (Renee) Oakley of South Daytona, FL; Jennifer Winn-Potter of Central Square, Jeffrey L. (Jennifer) Winn of Hastings and Kathryn (Scott) Jontes of South Daytona, FL; a nephew, B Jay (Janice) Potter of Cicero; a great niece, Rhiannon Potter of Cicero; and six great grandchildren .
Services: 10 a.m. Friday, June 21, at Cicero United Methodist Church with Eastern Star Ceremonies preceding and the family greeting friends after services at the church, 8416 North Main Street, Cicero. Burial will be at the families convenience in Indian Mound Cemetery, Moravia.
Donations may be made, in lieu of flowers, to the Cicero Historical Society, c/o Treasurer, 7229 Bridgeport-Minoa Road, East Syracuse, NY 13057 or to Cicero VFD Auxiliary, PO Box 1324, Cicero, NY 13039. Memorial messages may be left at FergersonFuneralHome.com.