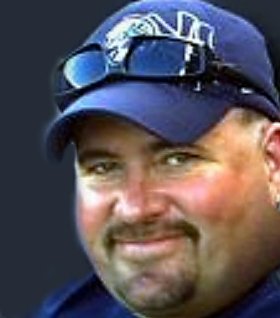 Christopher Keller
unknown - June 12, 2013
Christopher Jon Keller, 41, of Camillus, passed away Wednesday, June 12, 2013, at Crouse Hospital. A lifetime resident of the Syracuse area, he was born on Sunday, Nov. 28, 1971, and was a 1990 graduate of West Genesee High School.
Chris was a technician for 17 years with Verizon. He was an associate member of the New York Tractor Puller's Association. An avid hunter, he also enjoyed coaching little league baseball and football.
The family would like to thank Kristen and Kristina, nurses at Crouse Hospital, for their excellent care and kindness during Chris's illness.
Surviving are his wife of 10 years, the former Debra Tummino; sons, 9-year-old, Declan and 6-year-old, Braedon; parents, Jon and Lucille Keller of Onondaga Hill; sister, Kelly (Matt) Fenn of Camillus; and several nieces, nephews and cousins.
Relatives and friends called Friday, June 14 from 4 to 7 p.m. at the Buranich Funeral Home, 5431 W. Genesee St., Camillus.
Funeral services were at 10 a.m. Saturday, June 15, in Immanuel United Methodist Church, 303 Kasson Rd., Camillus with Rev. Cn. Diana Johnson and
Rev. Heather Williams officiating.
In lieu of flowers, contributions may be made to Declan and Braedon Keller College Fund, c/o Debra Keller, 3452 Warners Rd., Camillus, NY 13031. Share online condolences at buranichFH.com.