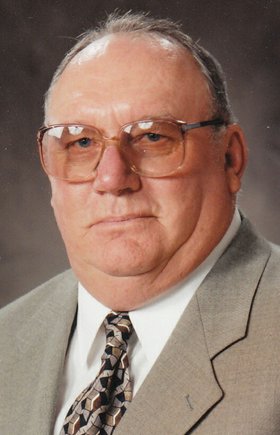 Clinton D. Waldron
unknown - June 13, 2013
Clinton D. (Jack) Waldron passed away June 13, 2013. Beloved husband, father, grandfather and great grandfather and son of Marion Brown Waldron and Fred A. Waldron, he was born May 13, 1931 in Phoenix, N.Y.
A U.S. Army veteran of the Korean War from 1952-1954, Second Division, 23rd Combat Infantry Regiment, he earned the Combat Infantry Badge, Korean Service Medal with two Bronze Stars and the National Defense Service Medal.
Former member of the UCC First Congregational Church, Phoenix, for over 50 years, he served as chairman of the Board of Deacons, president of Couples Club and on various committees. He was a life member VFW Post 5540, Phoenix, member Second Infantry Division Association and 23rd Infantry Regiment - Korean War Branch.
Former Cub Scout Master, Pack 50, he was active in Little League. Always a fan and supporter of his children's and grand children's activities, he was an Avid NASCAR fan. In earlier years he and his wife traveled to many NASCAR races throughout the country.
He was pre-deceased by parents, brothers Kenneth, Leonard and Lynn; sisters Patricia, Pauline Walberger and Jean Connell.
Survived by his wife of 62 years, Alice (Jane) Barnard Waldron; children, Jack E. (Susan) Waldron, Alan M. Waldron (Pamela Hunt), Donna Dates (Robert Kingsley, Jr.) and Shelley (Eric) Backus; grandchildren: Alan P., Matthew and Clinton A. Waldron, Kevin (Mindy) Dates, Amanda Kingsley, Brenden (Megann), Bryant, Ronald, Marco, Jared and Danielle Backus; great-grandchildren: Molly, Madalyn and Mallory Backus, Gabriella, Emma and Ava Dates, Evan, Payden, Braelynn and Haley Waldron, Landon Rowe; Brother Fred A. (Lillian)Waldron, Jr. of Boynton Beach, Fla., and several nieces and nephews.
Calling hours: 2-4 and 6-8 p.m. Sunday, June 16, from at the Maurer Funeral Home Moyers Corners, 3541 Route 31, Baldwinsville. Funeral services: 3 p.m. Monday, June 17, at the funeral home with Rev. Jim Tschudy officiating. Military services and burial will be in Phoenix Rural Cemetery, Phoenix.
Contributions may be made to the American Heart Association. The family would like to thank St. Joseph's Hospital ICU Staff – especially Roman and 5-1 Staff for their kindness.