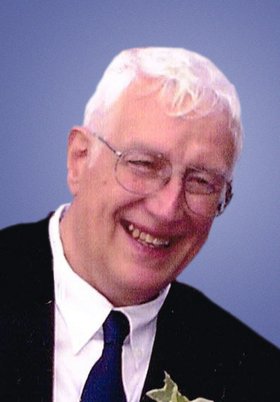 William D. Rogers
unknown - June 5, 2013
William D. Rogers, 75, of Kirkville, passed away peacefully at home June 5, 2013, with his loving family. He graduated from North Syracuse High School and retired from Lockheed Martin. He served in the Air Force National Guard Reserve and actively served in the Berlin Call Up with the Boys from Syracuse. He was predeceased by his parents, Donald and Sabra Rogers and his daughter, Marie Reale.
He is survived by his wife, Jacqueline; four daughters and their families, Terry Rogers of Elbridge; Patty Rogers Hollis (Tom) and their children, Lyndsay and Nathan of Elbridge; Madeline DeForge (Bill) and their children, William, Jr. and Aaron of Kirkville; and Kathy Harvey and her daughter Heather Smyer of Leander, TX; Marie's children, Kristen Guerrera, Jacqueline Greacen, Cassandra Beal; Marie's husband, Robert Reale and their children, Christina Reale and Annemarie Reale; and six great-grandchildren.
Services: 11 a.m. Tuesday, June 11, at R.H. Schepp & Son Minoa Chapel. Burial will be in St. Mary's Cemetery, DeWitt. Calling hours: 4 to 7 p.m. Monday, June 10, at the funeral home, 109 East Ave., Minoa.
Contributions may be made to the American Cancer Society, 6725 Lyons Street, P.O.B. 7, East Syracuse, N.Y 13057 or NOCC-NVA, P.O. Box 2083, Merrifield, VA 22116. Arrangements by R.H. Schepp & Spn Minoa Chapel of Schepp Family Funeral Homes. For a guest book, directions, and florists, please visit scheppfamily.com.