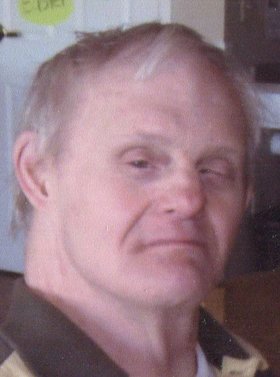 David R. Otto
unknown - June 4, 2013
David "Blue Eyes" R. Otto, 65, of Diffin Road in Cicero, died Tuesday, June 4, 2013, at his home. David grew up in Mattydale and resided at many residential homes operated by ARC of Onondaga, including and most recently in Cicero. David was the son of the late David and Hazel (Beah) Otto. Hazel was the founding member of the Association of Retarded Citizens or as it is now known ARC.
David attended the North Syracuse School District and had also taken some life skills courses at Onondaga Community College. He enjoyed traveling the U.S. and loved to dance, sing, and flirt with the ladies. David was a fan of Dean Martin and "the Rat Pack" and was a former communicant of St. Margaret's Church.
David was predeceased by his parents, David in 1972 and Hazel in 1998, and by his sister Jacquelyn (Francis) Cavaliere in 1994.
He is survived by several nieces and nephews including: Judith Reed of Columbus, GA, Stephanie (Arnold) Hutchinson of Cicero, Paul (Dawn) Cavaliere of Lakeland, and Francis (partner Randy) Cavaliere of Binghamton; many great nieces and nephews, and by his loving, caring staff and fellow housemates through the many years under the supervision of ARC of Onondaga.
Special thanks to Hospice of CNY for their dedication to David's comfort during his last few months. Contributions in David's memory may be made to either ARC of Onondaga, 600 S. Wilbur Ave., Syracuse, NY 13204 or to HOSPICE of CNY, 990 7th North St., Liverpool, NY 13088.
Calling hours: 10 a.m.- noon Tuesday, June 11, at Krueger Funeral Home, 2619 Brewerton Rd., Mattydale, with a funeral service beginning at noon. Burial will be in North Syracuse Cemetery.