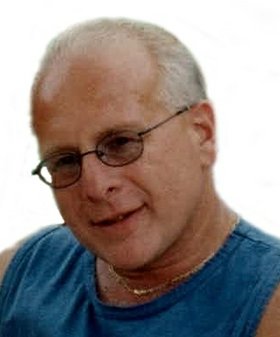 Gary M. Ingersoll
unknown - May 26, 2013
Gary M. Ingersoll, 58, of Camillus, passed away Sunday, May 26, 2013, in Fort Lauderdale, Fla. Born in Fulton on Thursday, June 24, 1954, he resided in Oswego and Florida before returning to the Syracuse area in 1989. Gary lived in Camillus since 1991. He was a graduate of G. Ray Bodley High School and a 1976 graduate of SUNY Oswego. Gary was employed by Edward Joy Electric Co. for 19 years, retiring as vice president eight weeks ago. A member of Syracuse Pistol Club, he also enjoyed fine dining, traveling and antiquing. Most of all, he enjoyed spending time with his family and pets.
Gary was predeceased by his parents, Sherwood and Sarah Ingersoll.
Surviving are his wife and best friend of 24 years, Susan Meehan Ingersoll of Camillus; son and daughter-in-law, Gary and Cassie Ingersoll of Oswego; daughter and son-in-law, Megan and Jon Walters of Cicero; stepson, Ryan Meehan of San Diego, California; and grandchildren, Katherine and Caroline Walters and Sebastian Ainsworth.
Relatives and friends called Sunday, June 2 from 2 to 4 p.m. at the Buranich Funeral Home, 5431 W. Genesee St., Camillus.
Services were at 11 a.m. Monday, June 3 at the funeral home with Rev. Tanya Atwood-Adams officiating. Gary was laid to rest in Greenlawn Cemetery, Warners.
Contributions may be made to CNY Cat Coalition, P.O. Box 6182, Syracuse, NY 13217.
Please share condolences at buranichfuneralhome.com.