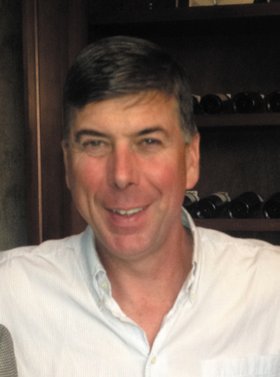 Brian R. Gara
unknown - July 25, 2013
Brian R. Gara, 48, of Cazenovia, passed away July 25, 2013. Brian is survived by his wife of 20 years, the former Robin Whitman and children Brian Jr. (19), Grace (17) and Faith (14). Brian is predeceased by his grandparents Bud and Harriet Schilo of Cheshire, CT and John and Elizabeth Gara of Wallingford, CT. He was the son of Richard and Kathleen Gara also of Cazenovia. Brian had one sister, Bridget Gara (Michael) Stone of Rochester. He inspired his nieces and nephews: Hayley, Hanna, Lindsay and Jack Stone of Rochester; Natalie Reich and Bradley Ashford of Cooperstown; his father-in-law was E. Todd Whitman of Fayetteville; sister-in-law Wendy (Stephen) Reich of Cooperstown and brother-in-law Todd Whitman of Frederick, MD.
Brian grew up in Cheshire, CT, and graduated from Cazenovia High School where he was a three-sport athlete. Brian played football and was captain of his hockey and baseball teams. He continued in sports at Lehigh University where he played baseball for the Engineers and was ECAC Rookie of the Year. Brian was also a member of Delta Upsilon Fraternity. He pitched for the B.M. Williams baseball team in the Thoroughbred Collegiate League in Virginia. Brian's love for hockey was demonstrated coaching his son's teams in youth hockey for the Syracuse Stars and Center State Stampede organizations. He led his teams to three state titles and several of those players went on to skate for the Cazenovia High School team and win the New York state title in 2010. Brian also volunteered coaching pitchers on the high school varsity baseball team. Brian was a partner at Firm Insurance Agency and a former member of Owaghena Toastmasters and the Cazenovia Country Club. Spending time with family was his highest priority, whether it was sporting events, concerts or performing his favorite tune. Brian was larger than life to everyone who loved him.
A Memorial Service celebrating his life: 4 p.m. Aug, 17 at the Eastern Hills Bible Church, 8277 Cazenovia Road, Manlius. In lieu of flowers, Brian's legacy will live on through the Brian R. Gara Memorial Hockey Scholarship. Contributions may be sent to P.O. Box 211, Cazenovia, NY 13035.