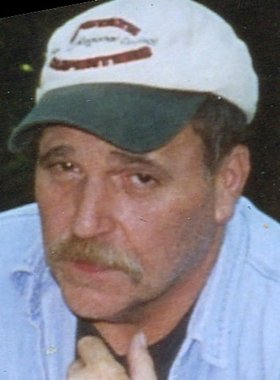 Joseph A. West
unknown - July 23, 2013
Joseph A. West, 66, of Syracuse, died Tuesday, July 23, 2013, at St. Joseph's Hospital. Joseph grew up in North Syracuse and was a 1964 graduate of North Syracuse High School. He resided in Syracuse for the past 26 years and was the son of the late John and Melita West.
Joseph was a U.S. Naval veteran of the Vietnam War who patrolled the inland waters of Vietnam. He retired in 2008 after 37 years as a police officer with the Syracuse City Police Department. Joe was a member of the Vietnam Veterans of America Chapter 103, the VFW Post No. 3146 in Mattydale, the American Legion Post No. 1276 in Eastwood, the Syracuse Police Benevolent Association, and the Syracuse Central Police Retirees Association.
He was predeceased by his wife of 20 years, Beverly, who leaves her beloved Joe with a special message, "Sleep well Joseph darling, Love you, Bye, Bevey."
Joseph is survived by two daughters: Tammie (Greg) Zemotel of Liverpool, and Jennifer (Tad) Shear of Clay; three sons: Matthew McIntyre of Syracuse, Scott (Julie) McIntyre of MD, and Stephen West of ME; his two brothers: John West of MI and George (Dale) West of CT; six grandchildren: SSGT Neil (Megan) Hafter, Alura Hafter, Brittanie McIntyre, Stephanie Jo West, Lilah West, and Olivia West; his two great grandchildren: Haiden and Ahrianna Hafter; and several nieces and nephews.
Contributions in Joe's memory may be made to the VA Medical Center Volunteer Services/Community Care Center, 800 Irving Ave., Syracuse, NY 13210. Calling hours: 4 to 7 p.m. Monday, July 29, at Krueger Funeral Home, 2619 Brewerton Road, Mattydale. Funeral services: 10 a.m. Tuesday, July 30, at Veteran's Memorial Cemetery, Syracuse.