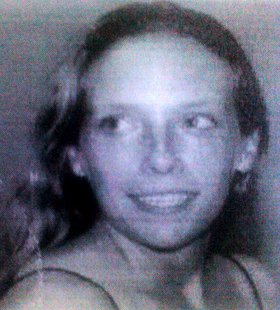 Diana Boné
unknown - July 12, 2013
Diana Rose Boné (Sochia), 35, of Syracuse, suddenly passed away Friday, July 12, 2013, in San Diego, Calif. Diana was born on Sept. 25, 1977, in Syracuse and resided in Havelock, NC, and in San Diego California. She was an active gunnery sergeant in the U.S. Marine Corps in the Marine Aviation Logistic Squadron 2ND Division, where she has earned many awards and medals.
She leaves behind her husband John Boné and five children: Austin Boné, Brianna Ortiz, Alexandra Ortiz, Antonio Ortiz, and Sarah Boné. Surviving are her parents Donald and Sandra Sochia of Syracuse, Her mother and father in-law Chris and Tom Boné of Havelock NC, grandfather James Sochia of Baldwinsville; sisters Cheryl Kulp of Syracuse; Danielle (Jason) Burns of Syracuse And Yvonne Tessitore (Christopher) of Mattydale, Randy Bone of Havelock NC; Ed Bone of Havelock NC; several nieces and nephews and many Aunts, Uncles and cousins.
Calling hours: 11 a.m.-1 p.m., Monday, July 22, at Word of Life Assembly of God, 12 E Oneida St, Baldwinsville will a funeral to follow. In lieu of flowers please make checks payable to Donald Sochia for children's college fund.