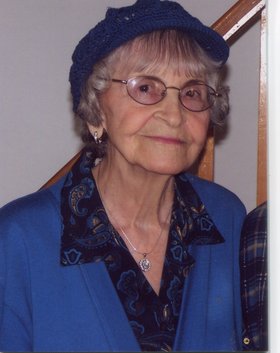 Christina Cirino
unknown - July 19, 2013
Christina Cirino, 92, of Baldwinsville, passed away peacefully on Friday, July 19, 2013, and entered the house of the Lord. She was born on June 25, 1921, the daughter of Sabbatino and Antionette Ciaramella. Christina was employed by GE for 35 years, working as an assembler tech in the engineering department. She worked beside many engineers, and was later promoted to a production assistant. Family members would nickname her the original Rozie the riveter. She was an avid golfer for over 28 years, golfing in many leagues and winning prizes. In the winter, Christina belonged to several bowling leagues and enjoyed many friendships. She had many interests including rifle range shooting, horseback riding, and at 60 years old purchased a moped which she enjoyed riding in Village Green across from her home. Her lifetime and biggest pleasure was her new cars. Every few years she purchased a new one and would take such good care of them, keeping them like showroom new. She was to all who knew her a very independent woman for her time. Christina is predeceased by her loving husband of 71 years, Sam Cirino on March 4, 2011; her brothers, Lewis, Tony, Carmen, Angelo, and her sisters, Mary, Rose and Vencenza.
She leaves behind loving nieces, nephews, and godchildren who she was always so kind to. The family would like to thank her neighbors, and her long time caregivers Sylvia Flores and Loretta Hamlin, the staff at West Side Manor, and lastly Michaud Nursing Home and all the nurses and aides for their loving care and constant hugs. Last but not least, to all the people that through the years she has made friends with, that we will never know but she spoke of them often. After her retirement, she walked each morning at Carousel Mall and enjoyed her walks and talks with new friends, now she would say thank you and goodbye.
At the request of Mrs. Cirino, there will be no calling hours. Graveside services: noon Wednesday, July 31, in Assumption Cemetery, Syracuse. All correspondence to the family may be sent to Maurer Funeral Home, 300 Second St. Liverpool, NY 13088. Contributions in Christina's memory may be made to the Salvation Army, 677 South Salina St. Syracuse, NY 13202-3532.