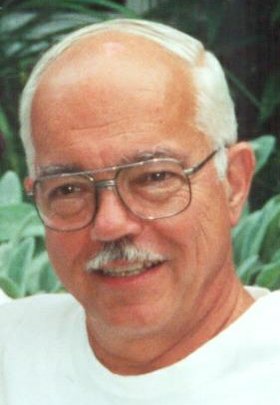 Gerald F. Hotchkiss
unknown - July 20, 2013
CMD Gerald F. Hotchkiss, 75, of Cazenovia, passed away on Saturday, July 20, 2013, at home. He was born in Peekskill, N.Y. on Jan. 25, 1938. He graduated from the United States Coast Guard Academy in New London, CT, where he received a bachelor's degree in engineering. While attending the academy, Jerry was a collegiate athlete and participated in swimming, diving and soccer.
After graduation, he served as a U.S. Coast Guard pilot, flying the Albatross and H52 Helicopter. He was stationed in Miami, Fla., Kodiak, AK, and Traverse City, MI. He served as a professor at the U.S. Coast Guard Academy in New London, CT. Jerry was also an instructor of aviation training in Mobile, AL. He retired from the Coast Guard in 1980 and went on to be sales manager for Seagrams Beverage Company.
Jerry was an outdoorsman and marksman, a barber shopper and an avid downhill skier. He was a Cazenovia youth sports coach and advocate, as well as a military and college mentor.
He is survived by his wife of 53 years, Ann (Parent); a daughter, Lisa Hotchkiss; two sons, James (Karen) Hotchkiss and Steven (Michelle) Hotchkiss; a sister, Adelle (Steve) Truelson; two brothers, Jim (Sheryl) Hotchkiss and John Hotchkiss; seven grandchildren; and several nieces and nephews.
In lieu of flowers, contributions may be made to Jerry's favorite charity, the Lukie Soul Foundation, a local organization to support pediatric illness in Central New York, at P.O. Box 702, Manlius, NY 13104.
For a guest book please visit: scheppfamily.com.