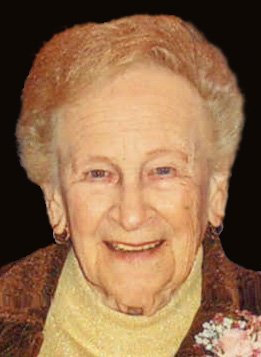 Dorothy C. Thurlow
unknown - July 16, 2013
Dorothy C. Thurlow, 96, of Camillus, passed away Tuesday, July 16, 2013, at St. Joseph's Hospital Health Center. A lifetime resident of the Syracuse area, she retired in 2007 after more than 40 years as a bookkeeper for Devlo Supply Co.
Dorothy was a member of St. Luke's Episcopal Church. She was an avid bridge player and golfer, and longtime member of Tuscarora Golf Club.
She loved spending time with her family.
Dorothy was predeceased by her husband, Sidney, in 1980; and sisters, Ethel Meagher and Pauline Clark.
Surviving are her daughter, Jane (Mark) Petersen of Washingtonville; son, Robert (Pam Baca) Thurlow of Camillus; four grandchildren; five great-grandchildren; and many nieces and nephews.
Relatives and friends called from 10 to 11 a.m. Monday, July 22, at St. Luke's Episcopal Church, 5402 W. Genesee St., Camillus. Funeral services followed at 11 a.m. in the church. Dorothy was laid to rest in Lakeview Cemetery, Skaneateles. In lieu of flowers, contributions may be made to St. Luke's Memorial Fund, 5402 W. Genesee St., P.O. Box 91, Camillus, NY 13031. Please share condolences at buranichFH.com.