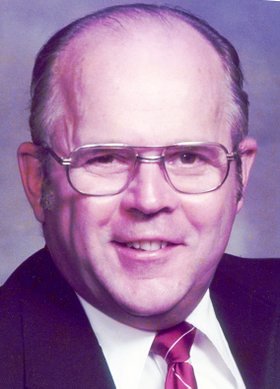 Jack F. Werner
unknown - July 11, 2013
Jack F. Werner, 84, of Camillus, passed away Thursday, July 11, 2013 at St. Joseph's Hospital Health Center. Born in Chicago, IL, he lived in Camillus since 1963. He was an Army veteran of the Korean War.
Jack retired in 1991 from Glomac Plastics, Inc. after serving as VP of Engineering for 30 years. Since 1964, he enjoyed spending summers on the St. Lawrence River. Jack was an avid golfer at Westvale Golf course. He also enjoyed hunting, fishing, bowling, skiing and traveling. He was a member of the YMCA and volunteered for Meals on Wheels.
Jack was predeceased by his sister, Lorelle Frank.
Surviving are his wife of 63 years, the former Elizabeth "Betty" Tonkinson; children, John (Sue) Werner of Clay, Barbara (Rick) Burton of Skaneateles; and Jim (Lisa) Werner of Costa Mesa, CA; grandchildren, Drew Bickom, Stephanie, Andrew and Meredith Burton; and several nieces and nephews.
Calling hours: 4 to 8 p.m. Thursday, July 18, at the Casey Laskowski Funeral Home, 4540-50 W. Diversey Ave., Chicago, IL. Jack was laid to rest in Graceland Cemetery, Chicago. Memorial service: 10:30 a.m. Saturday, Sept. 14, at Cicero United Methodist Church, 8416 Brewerton Road. In lieu of flowers, contributions may be made to WAVES, 202 Bennett Rd., Camillus, NY 13031; CatFISH, 4600 W. Genesee St., Syracuse, NY 13219 or ECHO Meals on Wheels, Inc., 4600 W. Genesee St., Syracuse, NY 13219. Share condolences at buranichfh.com.