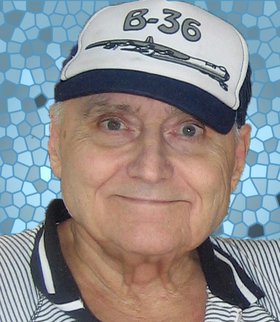 Richard E. Hodge
unknown - July 7, 2013
Richard "Dick" E. Hodge, 83, born in Detroit, MI, passed away Sunday, July 7, 2013 at Van Duyn Home & Hospital. Dick loved fishing, hunting, camping and traveling the U.S. He had an avid interest in science and wished he could have traveled into space.
Dick graduated from Nottingham High School in 1949 and entered the Air Force in 1950, where he became a jet aircraft mechanic working on the B36 "Peacemaker" bombers. His career as a refrigeration/HVAC mechanic led him to be one of the founders and the former owner of ABC Refrigeration & Air Conditioning, Inc. He played an active role in the industry as a member of the Refrigeration Service Engineers Society (RSES) promoting training, higher standards and safety. He was a Republican and extremely proud to be an American.
Dick was predeceased by his parents, Earl and Agnes Hodge; ex-wife, F. June (Stafford) Hodge; and sister-in-law, Barbara (Goettel) Hodge.
Surviving are his daughters, Cindy Wood (Jeff Hall) and Tracy (Michael) Pickering; and son, Stanley (Janine) Hodge, all of the Syracuse area; brother, Robert "Bob" Hodge of Florida; grandchildren, Steven and Christopher Wood, Brian and Keith Pickering, Rachel and Sam (Miranda) Hodge; and several nieces, nephews and cousins.
There were no services. Arrangements were by the Buranich Funeral Home, Camillus. In lieu of flowers, contributions may be made to the Rees Scholarship Foundation for the education of HVACR technicians by calling Stephanie Murphy at 703-600-0322 or at reesscholarship.org. Please share condolences at buranichfh.com.