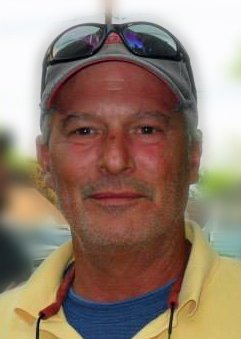 Jaime Cost
unknown - July 13, 2013
Jaime Cost, 56, of Syracuse, passed away Saturday, July 13, 2013 at home after a short battle with cancer. Born in Syracuse, he lived in Camillus most of his life and was a graduate of West Genesee High School. An avid Syracuse University sports fan, he enjoyed golfing and spending time with his family.
Jaime was predeceased by his father, Arthur Cost, in 1976; mother, Mary Cost, in 1980; and sister, Lauri Forrest, in 2007.
Surviving are his daughter, Madyson Cost of Camillus; sons, Adam (Raeann) Cost of Torrington, CT and Brian (Maureen) Cost of Ft. Lauderdale, FL; grandchildren, Jake and Kylie Cost of Torrington, CT; sister, Casey (Rick) Estlinbaum of Marcellus; brother, Peter (Laura) Cost of Warners; devoted companion, Theresa Kelly of Syracuse; several nieces and nephews; and beloved dog, Tucker.
Relatives and friends called from 4 to 7 p.m. Wednesday, July 17, at the Buranich Funeral Home, 5431 W. Genesee St., Camillus. Graveside services were at 9:30 a.m. Thursday, July 18 in Greenlawn Cemetery, Warners with Rev. Peter Worn officiating. In lieu of flowers, contributions may be made to the Friends of Jaime Cost Fund, 6705 Canton St., Warners, NY 13164. Please share condolences at buranichfh.com.