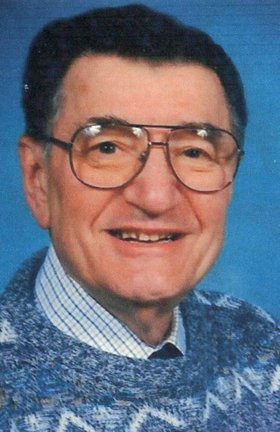 Edward E. Wagner
unknown - July 30, 2013
Edward E. Wagner, 90, formerly of Camillus, passed away Sunday, June 30, 2013 at Genesis Senior Care and Rehab Center in Severna Park, MD. A lifetime resident of Camillus, he was a graduate of Camillus High School and SUNY Oswego. Ed was a veteran of WWII, having served on the USS Hamul in the South Pacific. He returned to Camillus to work in the Camillus Cutlery as a tool and die maker for 20 years. He then taught vocational education in the City of Syracuse School District for 25 years.
A lifetime member of the Camillus Fire Department, Ed also served as trustee and deputy mayor of Camillus over a period of 25 years. He was a member of the Camillus VFW and Camillus Elks and was a lifetime communicant of St. Joseph's Church in Camillus. His favorite sport was baseball, where he followed the New York Yankees. Ed spent vacation time in the Adirondack Mountains, the Thousand Islands, and Cape Cod. He recently moved to Glen Burnie, MD to live with family.
Surviving are his wife, Violet; son, Robert; daughter, Kathryn (Bruce) Patterson; and three grandchildren.
Relatives and friends called from 4 to 6 p.m. Friday, July 12, at the Buranich Funeral Home, 5431 W. Genesee St., Camillus. A funeral Mass was celebrated at 9 a.m. Saturday, July 13 in St. Joseph's Church. Ed was laid to rest at St. Francis Xavier Cemetery, Marcellus. In lieu of flowers, contributions may be made to Camillus Fire Department, 5801 Newport Rd., Camillus, NY 13031 or to St. Joseph's Church Funeral Guild, 5600 W. Genesee St., Camillus, NY 13031. Please share online condolences at BuranichFH.com.