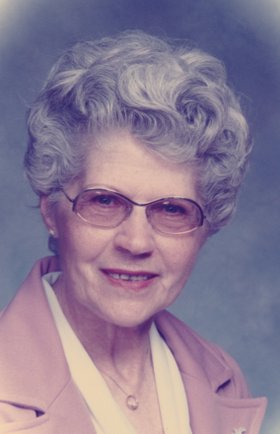 Sue Williamson
unknown - July 7, 2013
Sue Kingsley Williamson, 96, of Baldwinsville passed away on Sunday, July 7, 2013. She was born in Baldwinsville, graduated from Baldwinsville High School and lived most of her life in this area. She had various full and part time jobs including secretarial positions at the elementary schools. She relocated in 1963 to the southern states where she continued to work part time and do volunteer work. She and her husband Raymond of 71 years enjoyed square dancing, bowling and travel. She returned to the area in 1997.
Survivors: son Charles (Pat) Williamson, four grandchildren, seven great grandchildren, sister Ellie Christian and several nieces and nephews.
Services: 2 p.m. Thursday, July 11, at Falardeau Funeral Home, 93 Downer St., Baldwinsville. Burial, Riverview Cemetery, Baldwinsville. Calling hours: 1 to 2 p.m. Thursday, July 10, at the funeral home prior to the service. Contributions: Syracuse Home Foundation, 7740 Meigs Road, Baldwinsville, NY 13027.