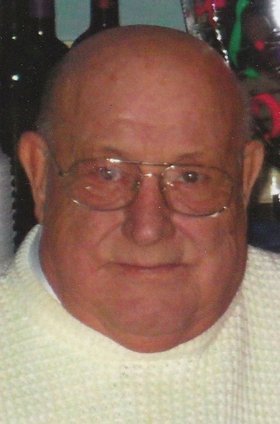 Ronald Yager, Sr.
unknown - July 7, 2013
Ronald Phillip Yager, Sr., 75, of Baldwinsville, passed away peacefully on Sunday, July 7, 2013, at his home. Ron was a life resident of the Liverpool area and was a proud U.S. Army veteran serving in the Telecommunications Division / Berlin Brigade. While stationed in Helmstedt, Germany, he met his beautiful wife, Heidi. Ron is a retired employee of Carrier Corporation retiring in 1997 after 37 years of service. He was a member of Sheet Metal Workers Union No. 527 and the Baldwinsville Moose Lodge No. 644. Ron was also a member of the Arion Stein Club, Arion Singing Society, and a lifetime member of the NRA. He was an avid outdoorsman, especially enjoying hunting, fishing and camping with his many friends and family. He was predeceased by his wife of 50 years, Heidi in 2010.
Surviving to cherish his memory are his sons, Ronald Jr. (Lisa) Yager; Robin Yager (Lana Woods); his daughter, Annette (David) Sauter; sister, Elaine (Gilford) Bradshaw; brother, Rodney Yager; grandchildren, Stephanie, Steve, Kayleigh, Allyson, Robin and Elisa; brother-in-law and sister-in-law, Ulli (Elke) Dohms of Germany; several nieces, nephews and cousins.
Funeral services: 10 a.m. Thursday July 11, at the Maurer Funeral Home Moyers Corners. Interment will follow in Our Lady of Peace Cemetery. Calling hours: 4 to 7 p.m. on Wednesday, July 10, from at the funeral home, 3541 State Route 31, Baldwinsville. In lieu of flowers, contributions in Ronald's memory may be made to the Greater Baldwinsville Ambulance Corps PO Box 744, Baldwinsville, NY 13027.