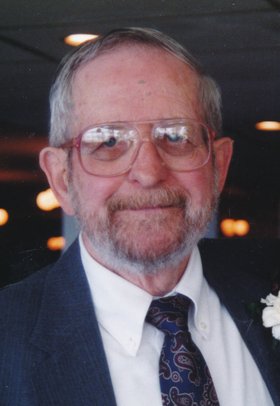 Ralph E. Stamp, Sr.
unknown - July 4, 2013
Ralph E. Stamp, Sr., 82, of Baldwinsville, passed away Thursday, July 4, 2013 at St. Josephs Hospital. He was a native of Elmira and a 1949 graduate of Elmira South Side High School where he was an All-Star Baseball Player and an Elmira City Champion Tennis Player. He was a Navy veteran of the Korean War and served on the USS Sumner. Ralph worked for Marine Midland for 20 years before retiring from the Federal Reserve Bank in Utica in 1996. He was a past member of the Baldwinsville Optimist Club, the Baldwinsville Loyal Order of the Moose, Lodge #644, the Baldwinsville American Legion Post 113, an active member of the Canton Woods Senior Center and both an Usher and Eucharist Minister for St. Mary's Church in Baldwinsville. He was a volunteer for Meals on Wheels, St. Camillus Rehabilitation and St. Mary's Church in Baldwinsville. Ralph loved sports and was a huge NY Yankees and SU Basketball fan. He was predeceased by his wife of 50 years, Theresa A. Stamp in 2000 and his brother, Raymond Stamp.
Surviving are his children, Ralph (Debbie), Mary (Rich), Andi (Patrick), Fran (Joe) and Terri; sister, Audrey Lutz; brother, William (Carol); seven grandchildren; six great grandchildren; and many nieces and nephews.
Calling hours: 4-7 p.m. Wednesday, July 10, at Falardeau Funeral Home, 93 Downer St., Baldwinsville. Mass of Christian Burial will be celebrated at 10 a.m. Thursday, July 11, 2013 at St. Mary's Church, Baldwinsville. Burial, St. Mary's Cemetery, Baldwinsville.
Contributions: Canton Woods Senior Center or the Baldwinsville Meals on Wheels.