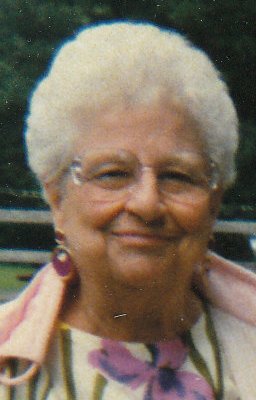 Katharine Tarbe
unknown - July 11, 2013
Katharine Tarbe, 93, of Baldwinsville, passed away on Tuesday, June 11, 2013. Katharine enjoyed her family, watching sports, especially golf, playing cards, cooking, gardening, entertaining and a good laugh. After her husband's death, she lived independently for over 40 years and even mowed her own lawn into her 80's. She was loved by all and always had a hug and drink to share. She is predeceased by her husband, Walter, and sisters, Palma and Dolores.
Surviving to cherish her memory are her daughter, Patricia (Gary) Bort; sons, David (Janet); and Terrance Simms; her sisters, Marcia and Carol; grandchildren, Lisa, Dacie, Jacob, Gregory, Sean, Steven, Shelly, Wendy and Krista; several great grandchildren, nieces and nephews, and her caring and very helpful neighbor, Maxine and her family.
Services will be private.