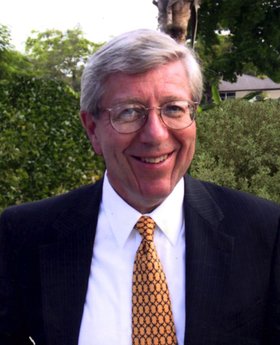 David Slater
unknown - July 3, 2013
David Woodman Slater, 64, of Skaneateles, suffered a stroke at home on Sunday, June 30, while playing with his beloved dog, Truffle. He passed away three days later, on July 3, 2013.
David was born in Nashua, NH, and was a graduate of Clarkson University, Potsdam, N.Y. He owned and operated Precision Parts Network, LLC. David cherished his many friendships, especially his lifelong brothers from the Alpha Chi Rho fraternity at Clarkson. His father, Douglas, predeceased him.
David is survived by his wife of 43 years, Sharon;, his two sons, Robert and Michael; and his mother, Sylvia of Fayetteville. He loved his family, and recently welcomed his two new daughters, Robert's wife, Katie and Michael's fiance, Stephanie.
In lieu of flowers, please consider a donation in David's name to one of the following organizations: Crouse Health Foundation, 736 Irving Avenue, Syracuse, NY 13210; S.A.V.E.S. Ambulance, 77 Fennel Street, Skaneateles, NY 13152; The Skaneateles Festival, 97 East Genesee Street, Skaneateles, NY 13152.