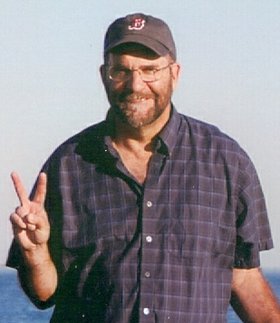 Thomas Luke
unknown - July 4, 2013
Thomas C. Luke, 57, went home on July 4, 2013, in the presence of his loving wife. Born in Syracuse, Tom worked in human services being a voice and advocating for those who couldn't speak for themselves right up to the end of his life. Among the agencies he worked for are Syracuse Developmental Center, Headstart, L'Arche and most recently at TLS as the Director of the David Clark Learning Center.
He enjoyed being a dad, playing drums, bird watching and nature. Nothing meant more to him than his family, his wife Teasa; his daughter Madalyn; his sons Julian and Isaac and sisters, Carol Herbig of Missouri, Kim Avedisian, Joanne O'Rourke, both of Warwick, RI and Mary Ellen Stathis of Jamesville.
His going home party: 3 p.m. Sunday, July 14, at the Pompey Community Church, 2555 Berwyn Road in Pompey. To send an online condolence, please visit taitfuneralhome.com. Contributions in lieu of flowers may be sent to the Pompey Community Church.