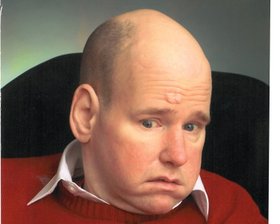 Andrew Wiemeier
unknown - July 6, 2013
Andrew Robert Wiemeier, beloved son and brother, passed away on July 6, 2013 at age 54 after a lifelong illness. Andrew was predeceased by his grandparents.
Surviving are his loving family; parents, Darrell and Suzanne of North Syracuse; sister, Darolyn Gray (Carolee Lindsey) of Minneapolis, MN; brothers, Steve Wiemeier of Pennellville, N.Y., John Wiemeier (Pamela) of Deming NM, and Rick Wiemeier of Hawaii; as well his aunt, Corinne Knickerbocker, uncle, Harold Wiemeier; nieces, Molly and Cloe Gray, Sherri, Stephanie, and Lynn Wiemeier, Jolene Pagan, and nephew, Jeremy Wiemeier.
A private celebration of life ceremony for family and friends is scheduled to take place in August. The family wishes to express its gratitude for his many caregivers who have been such an important part of Andy's life, particularly his Fravor Road care team in Mexico, N.Y.
Donations may be made to Central NY DDSO, Cash Office, 187 North Concourse, Syracuse, NY 13212 with Fravor Road, in memory of Andrew Wiemeier as the designation, or to a charity of one's choice.
Memorial messages may be left at FergersonFuneralHome.com.