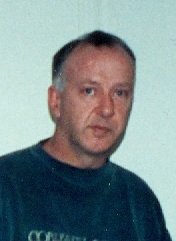 Douglas J. Hoffman
unknown - June 29, 2013
Douglas J. Hoffman, 51, of Lake Wales, FL, formerly of Camillus and Fayetteville, died suddenly June 29, 2013, of a heart attack. He was born Oct. 20, 1961 in Syracuse, graduated from West Genesee High School, SUNY Cobbleskill and SUNY Potsdam where he was an all State Lacrosse player. He worked for Map Works, Inc. before moving to Lake Wales to assist in the care of his father.
Survived by his mother, Lois Chase; father, Bud (Jane) Hoffman; sister Cynthia (David) Cannon; brother, Gary (Joanne) Hoffman; nieces and nephews, Jonathan (Hillary), Timothy (Natasha) David (Julie) Cannon, Malinda (Chad) Cannon Morrissey, Susan (Stephen) Hoffman Wolek, Michael and Jennifer Hoffman; cousins; and good friends, Jim and Donna Parr. He was predeceased by his maternal and paternal grandparents and his stepfather, Donald K. Chase.
Calling hours: 5 to 7 p.m. Friday, July 5, at the Eaton-Tubbs Fayetteville Chapel, 7191 E. Genesee St., Fayetteville. Funeral: 11 a.m. Saturday, July 6, at Pebble Hill Presbyterian Church, Jamesville Rd., DeWitt.
Contributions: may be made to the Boys & Girls Club of Syracuse, 201 Hamilton St., Syracuse, NY 13204 or American Heart Association, Upstate NY Chapter, PO Box 3049, Syracuse, N.Y. 13220-3049. For a guest book, please visit: scheppfamily.com. Arrangements by Eaton-Tubbs Fayetteville Chapel of Schepp Family Funeral Homes.