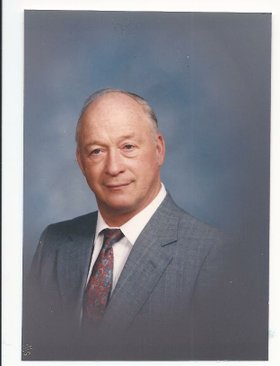 Kenneth M. Dietz
unknown - June 27, 2013
Kenneth M. Dietz, 80, of Smokey Hollow Rd., Baldwinsville, passed away on Thursday, June 27, 2013. Born in Baldwinsville to his late parents, Harriet Josephine Orr Dietz and Kenneth M. Dietz, Sr. on Oct. 2, 1932.
A graduate of Baldwinsville Academy High School, class of 1949. He attended Simmons School of Mortuary Science for one year. Ken was a truck driver for Mobil Oil Co., Syracuse. He was an avid bird watcher, and an auto mechanic for friends and neighbors, always giving a helping hand to others.
A member of the Phoenix United Methodist Church, serving in various positions, as well as the Men's Club and their Saturday chicken barbecues.
He was predeceased by his son, Kenneth P. Dietz on Sept. 19, 1981; his grandson, Joshua Dietz.
Surviving are his loving wife of 57 years, Jill A. Sherlitz Dietz; his children, John C. Dietz of Charlotte, NC, Katherine R. (Bruce) Coville of Syracuse, and David J. (Lisa) Dietz of Phoenix, NY; a daughter-in-law, Nancy Dietz of Myrtle Beach, SC; nine grandchildren, Eric and Alex Dietz, Orion, Cara, and Adam Coville. Jared, Landon, Nathan, and Bradley Dietz; two sisters, Barbara Johnson of Baldwinsville, and Nila Wilson of Kingston, Ontario; several nieces, nephews, and cousins.
Calling hours: from 4-7 p.m. Monday, July 8, at the Allanson-Glanville-Tappan Funeral Home, 431 Main St., Phoenix, NY. Services: 2 p.m. Tuesday, July 9, in the Phoenix United Methodist Church, 49 Jefferson St., Phoenix, NY 13135. Burial in Phoenix Rural Cemetery,126 Chestnut St., Phoenix, NY. Contributions to: Phoenix United Methodist Church.