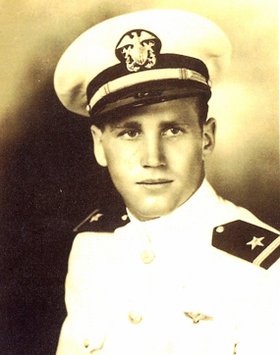 Robert J. Harsma
unknown - January 16, 2013
Robert J. Harsma, 88, of Syracuse, passed away Wednesday, Jan. 16, 2013 at Summerfield Village, surrounded by his family. Born in Oneida on Friday, Jan. 25, 1924, he was the son of Nicholas F. Harsma and Celina (Holland) Harsma. After spending his early years in Oneida, he graduated from Oneida High School and moved to Syracuse in 1959. A Navy veteran, he served as a pilot in the Naval Air Corps. Robert was a commercial artist at Oneida Limited for many years and also for Wilson & Card Inc., retiring in 1986. He was a member of the Vernon Volunteer Fire Department and enjoyed golf, gardening and carpentry.
Robert was predeceased by his wife of 65 years, the former Patricia Ann Sweeney, on June 10, 2010; and brothers, Raymond, James, Donald and John.
Surviving are his sons and daughters-in-law, Dr. David and Lorane Harsma of Jordan, and Larry and Joanne Harsma, and William and Dawn Harsma, all of Syracuse; daughters and sons-in-law, Nancy and Michael McHugh of Camillus and Janet and Charles Crisafi of Syracuse; grandchildren, Lauren and Julie Harsma; and several nieces and nephews.
Services were private at the Buranich Funeral Home, 5431 W. Genesee St., Camillus. Robert was laid to rest in St. Mary's Cemetery, DeWitt. In lieu of flowers, contributions may be made to Hospice of Central New York, 990 Seventh North St., Liverpool, NY 13088. Please share condolences at buranichfuneralhome.com.