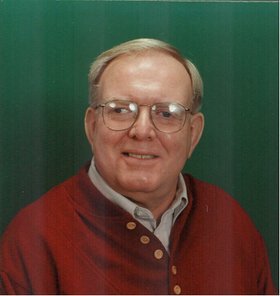 James T. Ewert
unknown - January 18, 2013
James T. Ewert, 70, of Cleveland, N.Y., passed away Jan. 18, 2013, after a long illness. Born in Buffalo, he was the son of the late George T. and Charlotte M. Piekarski Ewert. He graduated from Kenmore West High School. He retired from American Airlines after more than 30 years of dedicated service. He loved God and especially God's gift of the outdoors.
He is survived by his children, Ryan (Danielle) Ewert of Manlius, Thomas (Sandy) Ewert of Indiana and Jodie Ewert of Plattsburgh; grandchildren, Noah R. Ewert and Madison Ewert; sister, Barbara (Raymond) Romalewski of Citrus Springs, FL; niece, Renay (Michael) Kraft; nephew, R.J. (Teresa) Romalewski; and dear friend of 57 years, James "Boggie" Boguslawski.
Calling hours: 4 to 7 p.m. Monday, Jan. 21, at Newell-Fay Manlius Chapel, 8171 Cazenovbia Road, Manlius, with a service following. For directions, florists or a guestbook, please visit scheppfamily.com. Arrangements by Newell-Fay Manlius Chapel of Schepp Family Funeral Homes.