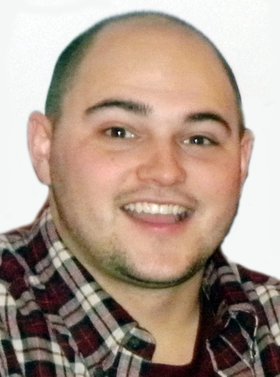 Andrew Guelfi
unknown - January 13, 2013
Andrew John Guelfi, 27, of Syracuse, passed away Sunday, Jan. 13, 2013, in DeRuyter, from injuries sustained in a snowmobile accident. A lifetime resident of Syracuse, he was born on Saturday, June 1, 1985 and was a 2003 graduate of Marcellus High School and attended OCC.
Andrew was an Army veteran who served one year in Iraq and was chosen as grand marshal of the 2009 Camillus Memorial Day parade. He was employed with Rock-Tenn Co. in Solvay and a member of Immanuel United Methodist Church. For many of his early years, Andrew enjoyed helping out on his grandfather's farm. He also enjoyed hunting, fishing, fixing cars and riding snowmobiles.
Andrew was predeceased by his maternal grandparents, Robert and Edna Dorward; paternal grandparents, John and Jane Guelfi; and maternal uncle, Norman Trenk.
Surviving are his mother and stepfather, Robin and Charles Polge; and sister, Carly Polge, all of Syracuse; fiancée, Emily Skellington of Camillus; stepsister and stepbrother, Jennifer and Thomas Guelfi of Tennesee; father, Joseph Guelfi of Florida; grandparents, Charles and Mary Polge of Syracuse; special uncle and friend, Marc Dorward of LaFayette; aunts and uncles, Lori Trenk of Texas, Christine (Brian) Hoff of Bay Shore, Patricia (Adrian) Martin of Rush, Mary Careccia of Huntington, Kate (Gene) Gillan of Henrietta, Debi Hayes of Myrtle Beach, South Carolina, Mark (Cindy) Polge of Syracuse, Chris (Steve) Fetterly of Camillus, and Michele (John) Provo of Syracuse; close cousin and partner in crime, Shawn Hayes of Rochester; and numerous cousins. He also leaves to cherish his life, laughter and smile, all his "best" friends.
Relatives and friends called from 2 to 4 p.m. and 6 to 8 p.m. Thursday, Jan. 17 at the Buranich Funeral Home, 5431 W. Genesee St., Camillus. Rev. Heather Williams officiated the funeral service at 11 a.m. on Friday, Jan. 18 in Immanuel United Methodist Church. Andrew was laid to rest in Onondaga County Veterans Memorial Cemetery. In lieu of flowers, contributions may be made to Immanuel United Methodist Church, 303 Kasson Rd., Camillus, NY 13031 or to the Wounded Warrior Project, P.O. Box 758517, Topeka, KS 66675. Support.woundedwarriorproject.org. Please view the Andrew Guelfi Family Video Tribute and share condolences at buranichfuneralhome.com.