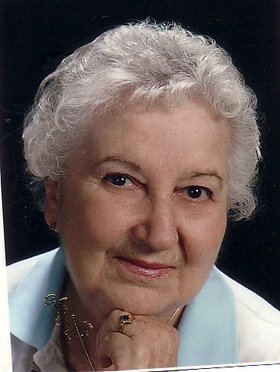 Amoglia V. Loperfido
unknown - January 22, 2013
Amoglia "Molly" V. Loperfido, 84, of Skaneateles, died Tuesday, Jan. 22, 2013. Born in Syracuse she had retired from Welch Allyn in Skaneateles. She was a communicant of St. Mary's of the Lake Church in Skaneateles and was a member of the Mottville and New York State Fire Dept. Auxiliaries. She was predeceased by her husband Joseph and brother Jim Bronzetti.
Surviving are her children, Joseph, Paul, Helen Smith, Vivien Lessaongang and Sandy Mudge, 13 grandchildren and 12 great-grandchildren.
Funeral mass: Friday, Jan. 25 in St. Mary's of the Lake Church. Burial in St. Mary's Cemetery, Skaneateles. In lieu of flowers donations may be made to Hospice of the Finger Lakes, SAVES or Skaneateles Fire Dept. To send condolences visit: robertdgrayfuneralhome.com.