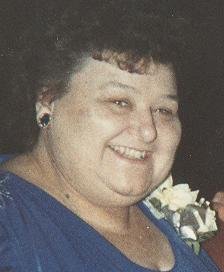 Elaine Henderson
unknown - January 21, 2013
Elaine Henderson, 76, of Weedsport, passed away Monday, Jan. 21, 2013, in St. Joseph's Hospital. Born in Brewerton, Elaine lived in the town of Brutus for the last 44 years. She was the manager of the Green Acres Mobile Home Park for 30 years before retiring in 2002. Elaine maintained a food pantry for those in need and at Christmas time she ran a toy collection so every kid in the area would have something under the tree. She authored a book titled "Angel on My Shoulder Through My Life's Journey." Elaine had a great love for all, especially her grandchildren.
Surviving are her husband of 58 years, George H. Henderson, son Allen Henderson of Weedsport, two daughters Vickie Hinds of Weedsport and Diane Hunter of Jordan (town of Cato), three brothers Morris Houghton, Ronald Ladd and Gary Ladd, a sister Helen Skinner, seven grandchildren, seven great-grandchildren and one great-great-grandson.
Services: 7 p.m. Thursday, Jan. 24 at the Bush Funeral Home 120 E. Main St., Elbridge with Pastor Ed Epprichdt officiating. Burial will be in Pine Plains Cemetery. Calling hours: 4-7 p.m. Thursday at the funeral home. Contributions may be to a favorite charity.