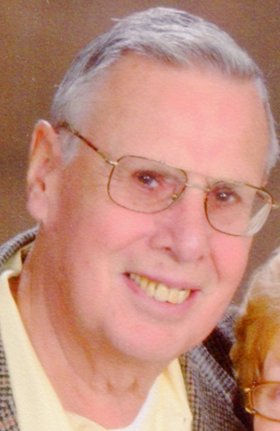 Alfred Helbig
unknown - January 22, 2013
Alfred Helbig, 78, of Liverpool died on Tuesday, Jan. 22, 2013, at St. Joseph's Hospital. He is survived by his wife, Barbara and two children: Wendi (Jeffery) Martin, Liverpool; and Scott (Diane) Helbig, Baldwinsville. Mr. Helbig was the grandfather to four very special grandchildren: Alexandra and Cecil Martin, and Nicholas and Rachel Helbig, two sisters-in-law; Janet Burns, Adams Center, Marjorie Gardner, Copenhagen, and one brother-in-law, Jerry (Laura) Gardner, Watertown, and five nieces and seven nephews. He was predeceased by his parents, Ernst and Emma Helbig, and his only sibling, Elizabeth Carbone.
Al was a graduate of Peter Stuyvesant High School in New York City and served four years in the U.S. Navy. He graduated from RCA School of Electronics in New York City and was employed by General Electric from 1959 – 1993, spending time in Europe, Taiwan, South Korea, Shemya, Alaska, the DEW Line and Oklahoma City, installing radar. After retirement he volunteered at the French Fort and delivered Meals on Wheels for 15 years in the Liverpool/Baldwinsville area. He enjoyed his bowling team and fishing anywhere, anytime.
Thank you to the very special nurses on Unit 3-2 at St. Joseph's Hospital, Dr. Wong, Alexandra Zimmerman and Dr. Navone.
Calling hours: from 4 to 7 p.m. Friday, Jan. 25, at the Maurer Funeral Home, 300 Second St., in the village of Liverpool. Services and burial will be private. In lieu of flowers, contributions may be made to the Baldwinsville (Canton-Woods) Meals on Wheels, 76 Canton Street, Baldwinsville, NY 13027.