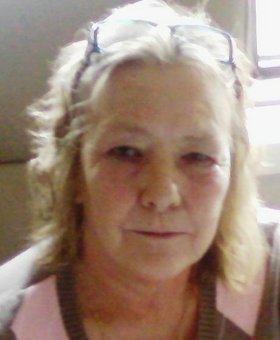 Patricia G. Hockeborn
unknown - January 19, 2013
Patricia G. Hockeborn, 57, of Weedsport died Saturday, Jan 19, 2013, at home. Born in Germany, Pat lived in Brutus for past several years. She retired in 2008 after 22 years as a bus driver for the Jordan-Elbridge School District. Pat was an active member of the Weedsport United Methodist Church. She was a caring and giving person to all and she especially loved spending time with her grandchildren.
Pat was predeceased by a son Stephen and granddaughter Mya.
Surviving are her husband of 32 years Edward H. Hockeborn Jr., two sons Joseph and Ethan Hockeborn, six daughters Maria Principio, Wendy, Rebecca, Tiffany, Heidi and Charlotte Hockeborn, two stepchildren Crystal Carner and Edward H. Hockeborn III, two sisters Gloria Beale and Joann Palvino, several grandchildren including Jacob, Brooke, Michael, Elizabeth and Owen.
Calling hours: 4-7 p.m. Monday, Jan. 28, at the Bush Funeral Home 120 E. Main St. (Route 5) Elbridge. Services: 11 a.m. Tuesday, Jan. 29 (her birthday) in the Weedsport United Methodist Church with the Rev. Valerie White officiating. Contributions may be made to the Weedsport United Methodist Church.