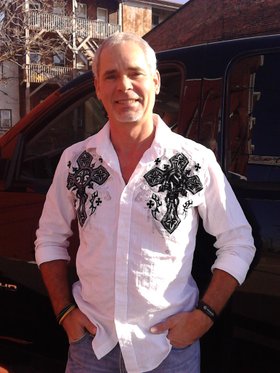 William J. Kincaid
unknown - January 15, 2013
William J. Kincaid, 51, of Syracuse died unexpectedly Tuesday, Jan. 15, 2013. Born in Auburn he graduated from Port Byron High School and then LeMoyne College in 2000. He was employed with NYS Taxation and Finance as a real estate appraiser. He enjoyed coaching soccer.
He is survived by his daughters Brenna M. and Meaghan B. Kincaid; his sisters Yvonne McLaughlin, Sandra Palmer, Jean Kimak, Lisa Clark, and Tracy Hussein; many nieces and nephews; his parents William and Barbara (Abbott) Kincaid.
Calling hours and services were Jan. 20 at B.L. Bush & Sons Funeral Home, 10 Genesee St., village of Camillus. Contributions in lieu of flowers may be made to Brenna Kincaid Education Fund, c/o Fulton Savings Bank, 75 South First Street, Fulton, NY 13069. Please sign guestbook at blbush.com.