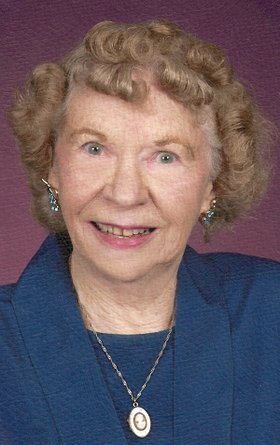 Ethel Kellogg
unknown - January 14, 2013
Ethel MacBride Kellogg, 94, of Camillus passed away Monday, Jan. 14, 2013, at home. Born June, 1918, in Richland, N.Y., she loved volunteering and serving at Unity Kitchen. She was proud of her support of ministries serving Native Americans. She was a member, scripture reader, and part of Christian Education group at Fairmount Community Church, UCC. Ethel could often be found in the church library, reading from the collection of religious books. Ethel was a faithful, energetic, and persistent advocate for mission activities. She retired from West Genesee Central School District where she was a study hall councilor and later ran the office machines in the high school copy/duplication department. She was an avid gardener, marvelous painter and handy at most crafts including the creation of dried flower picture arrangements.
Proceeded in death by one brother, James and Florence MacBride and two sisters, Evelyn and John Preske and Lillian and Walter Kellogg.
She is survived by two sons, David Kellogg of Camillus, NY; Richard (Sandra) Kellogg of Piqua, OH; two daughters Betty Kennedy of Cambridge, MD and Wendy English of Carmel Valley, CA; Two grandchildren, Richard (Lhen) Kellogg of Yokosuka, Japan and Brian Kellogg of Midland, MI. Three great grandchildren, Emily Kellogg of Jacksonville, FL and Kevin Kellogg and Robyn Kellogg of Yokosuka, Japan; a brother Robert (Jeannie) MacBride of Syracuse, NY.
Calling hours: 5 to 7 p.m. Monday, Jan. 21 at B.L. Bush & Sons Funeral Home, 10 Genesee St., village of Camillus. Services: noon Tuesday, Jan. 22 at Fairmount Community Church, UCC. Private burial in Oakwood Cemetery, Syracuse. Contributions may be made to Fairmount Community Church, 4801 W. Genesee St, Syracuse, NY 13219. Please sign guestbook at blbush.com.