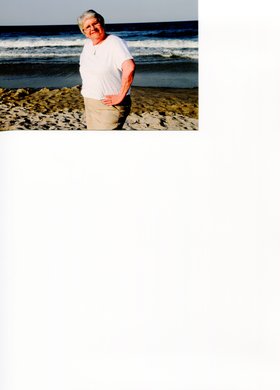 Rita Austin
unknown - January 10, 2013
Rita Denhard Austin, 71, of Liverpool, passed away peacefully on Jan. 10, 2013.
Rita was born on Feb. 24, 1941, to the late Kenneth and Marion Denhard. She was a lifelong resident of the Syracuse area and graduated from Solvay High School in 1959. On May 22, 1965, she was united in marriage to Ralph A. Austin.
Surviving to cherish her memory are her son Keith (Bethany) of Colorado Springs, CO; daughter, Karen (Thomas) Camp of Walworth, NY; sister, Janet (Albert) Clark of DeBary, FL; brother-in-law, Richard (Marlene) of Camillus; brother-in-law Marvin Virkler of Baldwinsville and beloved grandchildren, Ryan and Julia Austin, and Allison, Melissa, and Courtney Camp and several nieces and nephews.
Rita retired from SSAC Inc. after 15 years of service and prior to that, she was employed by the Liverpool Central School District. Rita was a founding member and communicant of Pope John XXIII Catholic Church in Liverpool. She enjoyed traveling, playing cards, reading and time with family and friends.
She is predeceased by her husband, Ralph A. Austin, and sister, Marsha D. Virkler.
Funeral services: 10 a.m. Friday, Jan. 18 in Pope John XXIII Catholic Church with a mass of Christian burial celebrated. Rite of Committal and burial follows at Our Lady of Peace Cemetery, Baldwinsville. Calling hours: from 5 to 7 p.m. Thursday at the Maurer Funeral Home, Moyers Corners, 3541 Route 31, Baldwinsville. In lieu of flowers, contributions in Rita's memory may be made to Liverpool Public Library, attn: Business Office, 310 Tulip St.