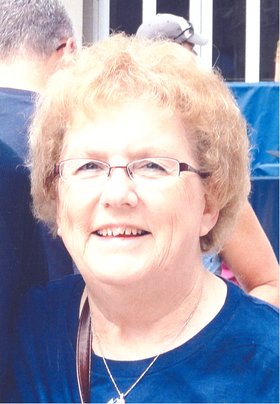 Nancy L. Ireland
unknown - January 1, 2013
Nancy L. (Neu) Ireland, 74, of Spafford, peacefully passed away on Jan. 1, 2013, at Strong Memorial Hospital. She was born Dec. 31, 1938. She was predeceased by her parents, Frank and Helen Neu, and her sister, Betty Ahlstrand.
Nancy always made her family a priority. She especially enjoyed the holidays when the entire family could be together. She loved to entertain family and friends, putting great effort into every detail and going above and beyond for every occasion. She loved her home, which was always meticulously clean and decorated beautifully. Nancy loved to cook, and was well known for many of her delicacies. Nancy also enjoyed antiquing, shopping, and spending time with her many friends.
Nancy is survived by her loving husband of 55 years, Gordon Ireland; sons Glen Ireland (Holly), Jeffrey Ireland (Margaret), Steven Ireland; daughter Deborah Maturo (James); grandchildren Hayley Ireland, Nathan Fichera, Ellen Fichera; siblings Douglas Neu (Pat); Eugene Neu (Joan); Judy Hekiert (Leon); and several nieces and nephews.
Friends and family may call on Friday January 4, from 4-7 p.m. at Plis Funeral Home, 33 North Street, Marcellus. Funeral services will be held on Saturday January 5, at 1p.m., at the Marcellus Methodist Church. A private spring burial will be held at the Borodino Cemetery.
Contributions can be made to the Borodino Volunteer Fire Department and the Marcellus Methodist Church.