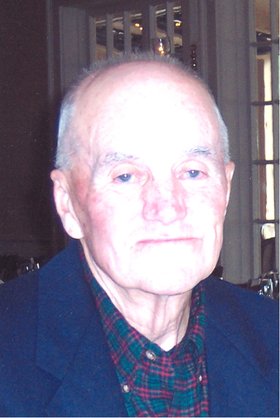 George W. Taylor
unknown - December 12, 2012
George W. Taylor, of Marcellus, passed away on Dec. 12, 2012, comfortably at his home. He was born on March 25, 1919. to Lizabella and William Taylor. Mr. Taylor was a life resident of Marcellus and attended Marcellus Schools. He worked with his father on the family farm. George also worked and retired from the Onondaga County Highway Department. He was a caring, loving husband and father with a quick wit. He enjoyed his home and gardening, backyard walks and his animals - most recently dogs Molly and Izzy. George was predeceased by his wife Mary (Welsh) in 2004.
George is survived by his daughters Carolyn (Gary) Mucci, Marilyn (Michael) Villa and Mary Anne Usher; seven grandchildren Catherine and Gary Mucci Jr., Lindsay Dillon, Caroline Villa, Andrew, Matthew and Christopher Usher.
Services: 2 p.m. Sunday, Dec. 16 at the Plis Funeral Home. Burial will be in Highland Cemetery. Calling hours: 3-5 p.m. Saturday, Dec. 15 at the funeral home, 33 North St. Marcellus. Memorial contribution may be made to either the SPCA or the Humane Society.