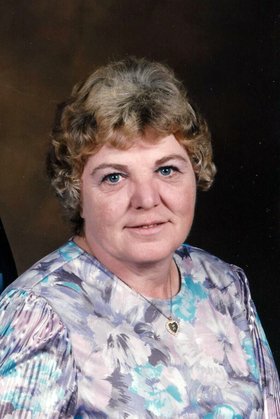 Sandra L. Mosher
unknown - December 23, 2012
Sandra (Sandi) L. Mosher, 67, of Killingworth, CT, wife of Howard E. Mosher, died on Sunday Dec. 23, 2012 after a short illness. Sandi was born Sandra L. Gleason in Syracuse, the daughter of Robert and Ida Gleason of Apulia, N.Y. Sandi was mother of four children, Tina Marie, Kenneth Martin, Michele Leigh and Paul Anthony. She was a long time member of the Order of the Eastern Star Neowahga Chapter No. 419 in Cazenovia and a mother advisor for the Rainbow for Girls Chapter No. 2. Sandi was employed by I2S of Yalesville, CT, she was an avid New York Yankees fan and enjoyed collecting Yankees memorabilia as well as reading.
Sandi is survived by her loving husband Howard E. Mosher of Killingworth, CT, Tina and Terry Davis of Killingworth, CT, Kenneth and Pam Mosher of Chittenango, Pathrik Olsson of Cazenovia, four grandsons, one granddaughter and two great-granddaughters. She is also survived by sisters Shirley Mallon of Union Springs, N.Y., Patricia Reynolds of Liverpool, Janet Rose of Syracuse and brothers Michael Gleason of Herkimer N.Y., Joseph Gleason of Lafayette, Peter Gleason of Grand Junction, CO, Jacob Gleason of Northfield, MN, as well as several nieces and nephews. Sandi was a loving wife, mother and grandmother who will be dearly missed but never forgotten.
Calling hours: 3 – 5 p.m. on Saturday, Jan. 19 at Tait Funeral Home, Inc., 2333 Fenner Road, Cazenovia with a memorial service following along with a reception at the Masonic Lodge in Cazenovia following the service. In lieu of flowers please make donations to the National Cancer Society in Sandi's name at 825 Brook Street, Rocky Hill, CT 06067. (cancer.org/donate). To leave online condolences please visit taitfuneralhome.com.