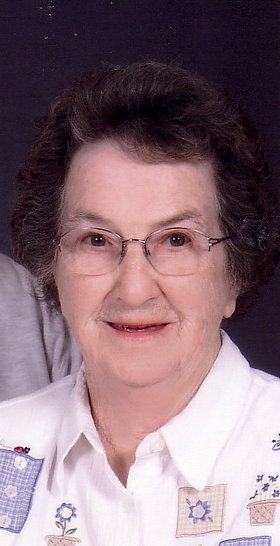 Jane Orser
unknown - January 2, 2013
Jane C. Orser, of Marietta, died Wednesday Jan. 2, 2013. Born in Rochester on June 2, 1927 she lived in Auburn until she was about 8 and then raised in Skaneateles, graduating from Skaneateles High School in 1945. She worked as a phone operator in the 1940s, at Welch Allyn in the late 1950 and early 1960s and after was a homemaker raising five children. She returned to the workforce at Bryne Dairy in Skaneateles becoming Mom "O" to all of the kids in town until her retirement.
She was predeceased by her first husband Donald Estes, her second husband Neil Orser and a sister Reva DeFazio. Surviving are her children Richard (Mary) Estes, Wayne Estes, Donna (Gary) Robillard, Douglas Orser and Sharon (Brian) Orser-Jackson, a sister Karen (Eugene) Lehmann, grandchildren Donald and Neil Estes and Lisa Robillard, great-grandchildren Hunter, Landon, Casey and Zander and several step-grandchildren and step-great-grandchildren.
In recent years she had enjoyed her winters in Florida with her long time companion, Richard Brown. She loved playing shuffleboard, cards and assisting with social events at the clubhouse in the retirement community. She was an active member of the St. Andrews United Methodist Church, over the years holding positions on the board, acting as secretary and participating in the annual NY UMC Conference. She sang weekly in the choir. Recently she also attended the Amber Congregational Church. She was a long time participant in bowling leagues including Weedsport, Marcellus and Skaneateles, was a member of the Skaneateles Senior Singers chorus, bringing joy and comfort to many. She was active in the Seniors of Skaneateles, as President and currently the Travel Coordinator. The last few years she volunteered at the Skaneateles Historical Society at the Creamery as a docent and in the gift shop, and also worked for the ecumenical food pantry in Skaneateles. Over the years she supported her kids as a Hockey and Horse Mom, followed the Yankees avidly and did not miss a Stanley Cup game.
Services were held Monday, Jan. 7 in St. Andrew's United Methodist Church in Mottville. Contributions may be made to the Skaneateles Historical Society or the St. Andrew's United Methodist Church. To send condolences visit: robertdgrayfuneralhome.com.