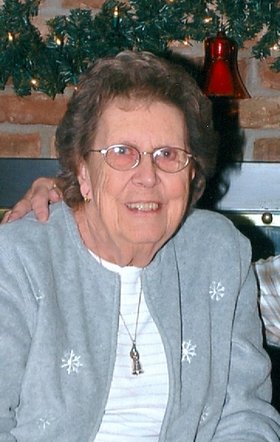 Jane Judd
unknown - December 29, 2012
A lifelong resident of Cazenovia, Jane (Freeborn) Judd, 89 years young, passed away peacefully at home surrounded by her devoted family on Dec. 29, 2012. Jane graduated from Cazenovia Central School and Morrisville State College. She married the love of her life, Howard W. Judd, on her birthday in 1946. Jane and Howard enjoyed 66 years of traveling, dancing, card games and socializing with their many friends. Howard predeceased Jane on October 18, 2012.
Jane worked many years at Freeborn's Gulf Service, the family business. She then worked as a bookkeeper for Theobald & Hole's Rexall before retiring. She was active in her community, serving on the board of elections as well as volunteering at The Key. Jane was a member of Cazenovia Village Baptist Church where she served as a deacon and a member of the board of Christian education. She loved spending summertime at the family camp in Erieville.
Jane is survived by her three children, Sara (Don) Mitchell, Susan (Chuck) Gardner, Carl Judd, and daughter-in-law, Mary D. Judd; six grandchildren: Jamie (Suzanne)Mitchell, Kara (Joe) Judd-Litera, Tyler Judd(Heather) Mitchell , Leah (Dann) Gardner , Jill (David) Kornegay, and Maureen (Jason)Gardner and seven great grandchildren Jack, Davis, Lilly, Fletcher, Paul, James and Charlie.
Services: noon Saturday, Jan. 5 at Tait Funeral Home, Inc. 2333 Fenner Road, Cazenovia. To send an online condolence please visit taitfuneralhome.com. In lieu of flowers, the family requests that donations be made to the Cazenovia Public Library or CAVAC.