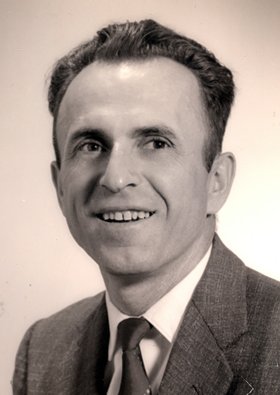 Stanley H. Markusz
unknown - February 18, 2013
Stanley H. Markusz, 88, of Fairmount, passed away Monday, Feb. 18, 2013, at home. Born in Nowosiolka, Poland, on Thursday, March 27, 1924, he was the son of Andrew and Maria (Troscianiec) Markusz. He was a private in the Polish Guard. Stanley retired from Allied Chemical Corp. in 1986 after 30 years. He was a communicant of Holy Family Church. An avid gardener, he enjoyed plants, trees and flowers, especially his cherry trees and many African violets.
Stanley was light-hearted, well-loved and held deep convictions. He came to America with nearly nothing in terms of material worth, but, instead, brought with him valuable traditions that his ancestors before him had passed down from generation to generation. Traditions of persevering, even through the toughest of times, of working hard to achieve goals, and of caring, genuinely, for his family and friends. A wonderful husband, father and grandfather, his courage, beliefs, and actions proved how much he cared for his family.
Surviving are his wife of 55 years, the former Eunice Brucker; children, William and Karen Markusz of Manlius, Andrew and Toni Markusz of Jordan, Mary and Ed Smith of Preble, Daniel Markusz of Manlius and David and Deborah Markusz of Liverpool; grandchildren, Ed and Victoria Smith, and Anthony, Jacob, Matthew and Elizabeth Markusz.
Relatives and friends called from 11 a.m. to noon Saturday, Feb. 23, at the Buranich Funeral Home, 5431 W. Genesee St., Camillus. Services followed at noon at the funeral home with Deacon Nick Alvaro officiating. Stanley will be laid to rest in the spring at Mount Pleasant Cemetery, Elbridge. Please share condolences at buranichfuneralhome.com.