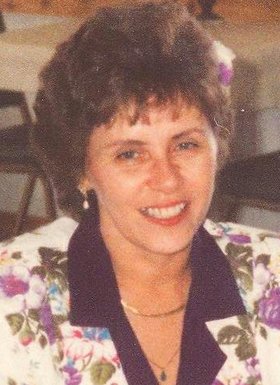 Joyce A. Sickles
unknown - February 22, 2013
Joyce A. (Ingalls) Sickles, 66, of Rome, passed away Friday Feb. 22, 2013, with her loving family by her side. She was born in Auburn. Joyce enjoyed being a housewife and spending time with family.
She was predeceased by her son Robert Jorgensen and her mother Helen Glowacki and her father Chester Ingalls.
Surviving to cherish her memory are her husband of 20 years Wilbur Warren Sickles Jr., daughters, Christine Anguish (Gary Woodhams), Kimberly (Jay) Custin, Heather (Mike) Drake, sons, Theodore "Butch" (Kimberly) Jorgensen, Richard Jorgensen, Kevin (Brandy) Sickles; grandchildren, Nicole (Ray), Josh (Angie), Matt, Mikayla, Chris, Jenn, Brittany (John), Tim (Holly), Heather, Alex, Taylor, Sarah, Jacob; great-grandchildren, Nicky, Alex, Jayden, Caleb and Gabe; sister, Corien Davenport, brother, David Ingalls (Tracy Kunzelmann).
Calling hours 4-7 p.m. Friday, March 1 at the Maurer Funeral Home Moyers Corners, 3541 State Route 31, Baldwinsville.
Mass of Christian burial: 9:30 a.m. Saturday, March 2, at St. Mary's Church, 47 Syracuse St., Baldwinsville. Private burial will be St. Mary's Cemetery, Baldwinsville. Contributions may be made to the American Heart Association or St. Jude Children's Hospital.