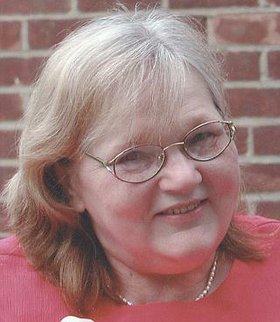 Donna Sawyer
unknown - February 22, 2013
Donna Belson Sawyer, 70, of Elbridge, passed away Friday, Feb. 22, 2013, in University Hospital. Born in Niagara Falls, Donna grew up in Webster and spent most of her adult life in Elbridge. Donna was a devoted mother and grandmother. She was cherished by her family and a beacon of strength to all who knew her.
Surviving are her children Kevin, Christopher, Dana and Shannon Ryan, brothers Steve Gall and Dean Belson, sister Kim Belson and Karen Bell, and 9 grandchildren.
Calling hours: 4 to 7 p.m. Tuesday, Feb. 26, at the Bush Funeral Home 120 E. Main St. (Route 5) Elbridge with a service following at 7 p.m., Rev. Dr. James Stone officiating. Contributions may be made to the Jordan Elbridge Dollars for Scholars, PO Box 902 Jordan 13080.