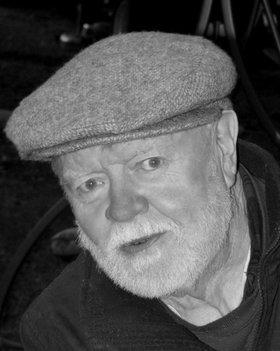 William F. Chick
unknown - February 19, 2013
William F. Chick, 80, of Kirkville, passed away on Tuesday, Feb. 19, 2013. He was a engineering technician for Honeywell. William was a member of the Central New York Railroad Historical Society. He enjoyed planes and traveling as well as listening to all kinds of music. William was an Air Force veteran having served in the Korean War. He was predeceased by his daughter, Margaret.
Survivors: His wife, Dolores; his children, Timothy of East Syracuse, Kathleen (Gordon) Anyon of Bridgeport, Teresa of Chittenango, Tom (Carrie) of Kirkville, Andrew (Deb) of Fabius, Mary of Kirkville, Suzanne DeJohn of Fayetteville, Dennis (Steph) of East Syracuse, Kevin (Clare) of Fayetteville and Jessica (Robbie) of Syracuse; 19 grandchildren and six great-grandchildren.
Services: 9:15 a.m. Friday, Feb. 22, at R. H. Schepp & Son Minoa Chapel and 10 a.m. at St. Mary's Church, Minoa, with burial following at St. Mary's Cemetery, Minoa. Calling hours: 5 to 7 p.m. on Thursday, Feb. 21, at the funeral home, 109 East Ave., Minoa. Arrangements by R. H. Schepp & Son Minoa Chapel of Schepp Family Funeral Homes.