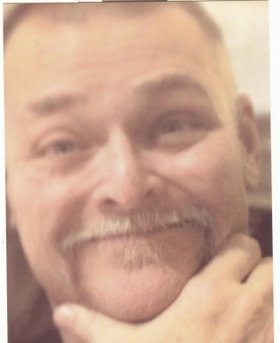 James A. Cruikshank
unknown - February 19, 2013
James A. Cruikshank, 52, of Elbridge, lost a long and courageous battle with heart and kidney disease due to diabetes at the Francis House on Feb. 19, 2013. James was a graduate of Jordan Elbridge High School and had lived in Elbridge for most of his life.
He is survived by two amazing daughters, Christina Cruikshank Emig and Jamie Cruikshank, son-in-law Nathaniel Emig. He was the proud grandfather of six grandchildren: Gary Wood, Zackari Wellington, Maddisyn Cruikshank, Nathaniel Emig, (Lumpy), Natalie Emig, and Aubriana Wilbur. Also surviving are sisters Joan E. Nichols, Jean Niles, Patricia Gapaski and Jean Niles as well as numerous nieces, nephews, grand nieces and grand nephews.
James was predeceased by his mother Alice C. Nichols Cruikshank, his sister Catherine Glielmi and brother Lloyd Nichols. Services will be held at Bush Funeral Home 120 E. Main St. (Rt. 5) Elbridge at a future date. Donations may be made to the Francis House of Syracuse, NY.