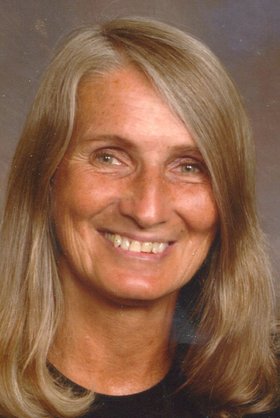 Adrienne Polacci
unknown - February 10, 2013
Adrienne Maureen Polacci, 69, of Racine, WI, passed away Jan. 10, 2013, at WFH - All Saints Hospital with her loving family at her side. She was born in Niagara Falls, N.Y., and raised in Lockport, N.Y. Adrienne graduated from DeSales High, received her bachelor's degree in art at Buffalo State University and her master's degree in art education at Syracuse University. She did additional studies at Siena Art Institute in Siena, Italy. She loved traveling, having explored the cultural and artistic treasures in the U.S., Europe, Egypt and Israel. She had a fondness for Hungarian Puli dogs, of which she had many.
Adrienne was a Sister of St. Joseph for many years having taught at Calasanctius School and D'Youville College in Buffalo. After leaving the sisterhood, her career path led her to Marquette University High School in Milwaukee, WI, where she taught various visual art courses for 20 years. Second to her devotion to, and love of, God was her love and dedication to Marquette High and her passion for making a difference in the lives of her students.
Adrienne never retreated from her efforts to bring forth the creative and innovative qualities of all her students. Her compassion and caring spirit will surely guide many of them in their future endeavors. She will be dearly missed by her friends, students and most of all, her family.
Adrienne is survived by her brother, Don (Julie) Polacci of North Syracuse; a niece Maureen; nephews: Don Jr., Timothy, Jason (Tiffini) and their families; and foster siblings: Priscilla, Rebecca and Mike Spencer and their families.
The Polacci family would like to extend their heartfelt thanks and appreciation to the medical staff at WFH - All Saints Hospital in Racine, WI, for providing compassionate care during Adrienne's final days.
Services and burial at Our Lady of Peace Cemetery in Syracuse will be private. Donations may be made to Marquette High School Art Dept. in Milwaukee, WI 53208 or to a charity of your choice. For more information, photos or to sign the guest book, please visit kruegerfh.com.